Capitola Village Residents' Association
Contents
---
Farewell to Linda Hanson - Co-Founder of the CVRA
by Margaret Kinstler
Linda Hanson, co-founder of CVRA is leaving Capitola after 15 years as a resident of the Central Village. She is relocating to Tucson, Arizona to be closer to family. Ten years ago, Linda and Margaret Kinstler, neighbors on Riverview Avenue, felt that a residents' association was needed in Capitola.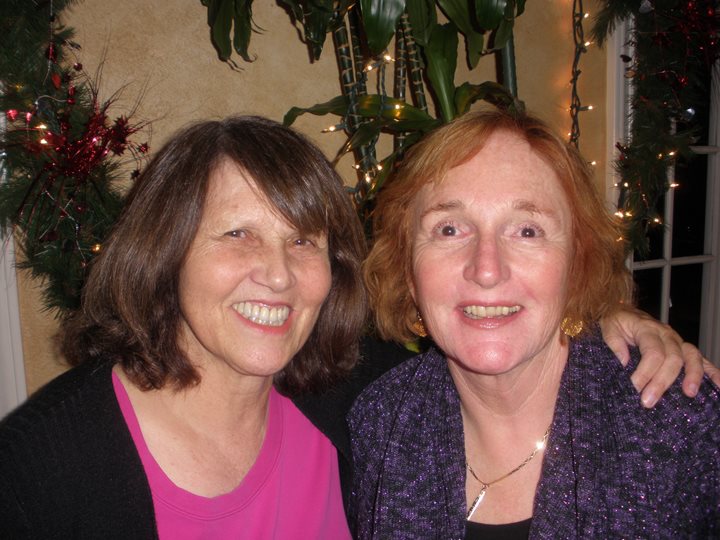 They both knew that the business community was well represented by the BIA and had a great deal of influence with the City Council. Believing that City residents needed a corresponding voice, they decided to form a residents' group.
Early discussions focused on the unique problems they saw in the Central Village. Many of the houses are historic and were built before automobiles. Then as now, these houses are a big part of the charm of the Village and preserving them is desirable but a lack of parking for these residences was (and is) a chronic problem. Also the effect of visitors and the resulting congestion and traffic remain problems for residents of the Central Village. They soon realized that problems in the Central Village directly affected surrounding neighborhoods, so the new association would soon comprise five distinct neighborhoods: the Central Village, Riverview Terrace, Depot Hill, the Jewel Box, and the Upper Village (Burlingame up to the area around New Brighton). Linda and Margaret planned a meeting of Capitola residents. They distributed flyers announcing the first meeting of the CVRA and booked the meeting room at City Hall. Together, Linda and Margaret walked the central village and left the flyers at people's doors. That first meeting was held on January 16, 2008. About 50 people showed up and the first meeting was spent recording concerns of attendees on an easel. Future meetings were planned, by-laws drawn up, officers elected to a governing board and CVRA was begun.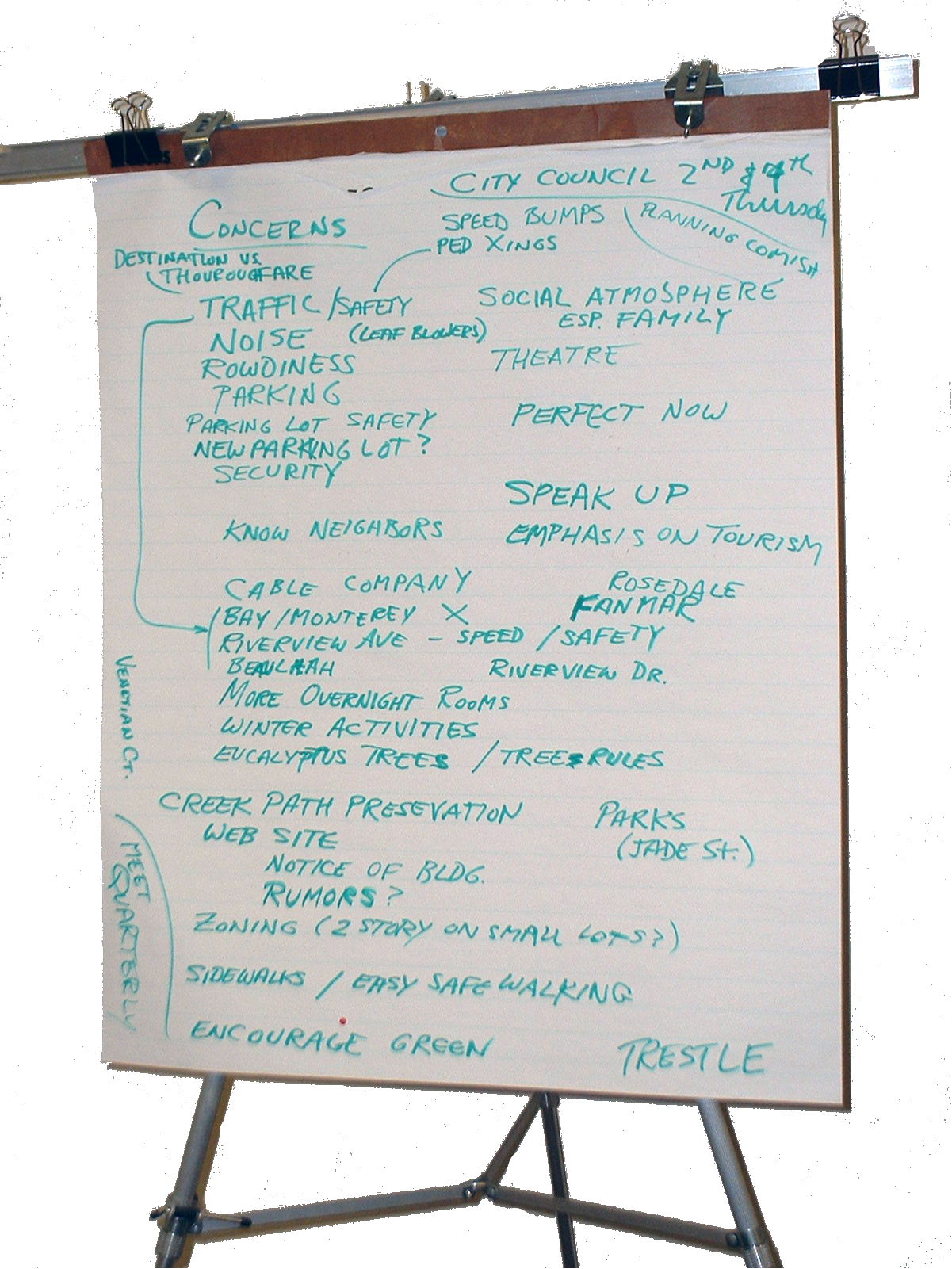 Notes from the first meeting
Although initially started as an advocacy group, CVRA has evolved into more of a communication body, informing village residents of issues that could affect them and asking them to attend meetings and voice their concerns. It was felt that it would be difficult to actually speak for village residents without constantly surveying them and that it was more practical to consider the group as a conduit of information.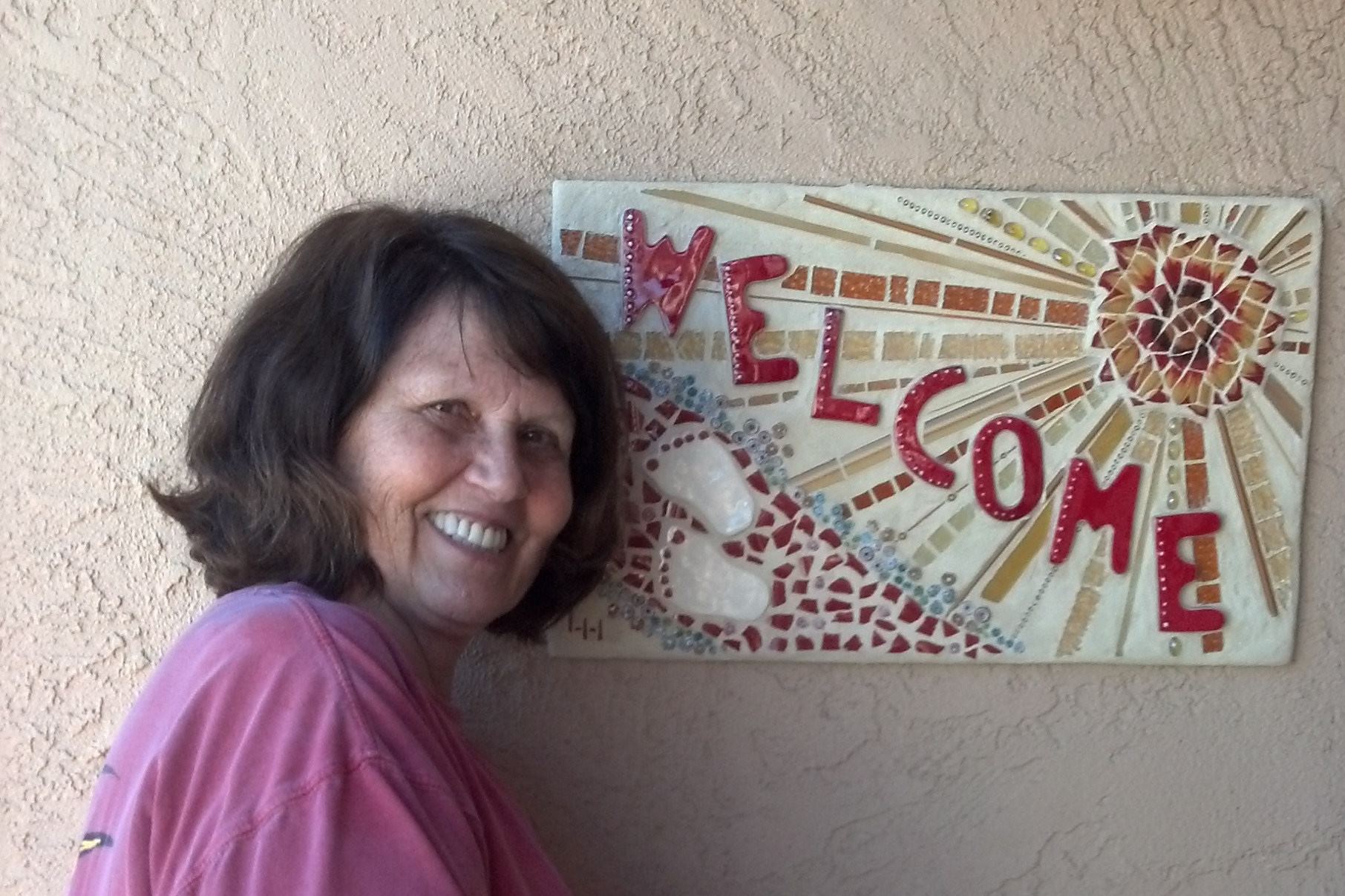 CVRA also has a social element, hosting an annual party and sponsoring dining out evenings at local restaurants. CVRA has grown over the years and continues to evolve as village residents communicate with each other regarding issues and concerns. If you examine the concerns expressed at that first meeting 10 years ago, you will see that the goal of a parking lot has actually been met! Unfortunately though, many of the other concerns and issues are still true today. I guess that means there still is plenty of work to be done on resolving problems in the central village and even more need for CVRA today. So goodbye to Linda and thanks to her for all her work in starting CVRA and keeping it going. She served as membership chairman for the CVRA board as well as the Central Village resident on the City's Parking and Traffic Commission. She represented the Commission on the most recent General Plan update. She promises she'll be back to visit and we wish her well in her new home.
---
Noise in the Village
VILLAGE RESIDENTS MEET WITH CAPITOLA P.D. CHIEF, TERRY MCMANUS REGARDING MOTORCYCLE NOISE AND SPEEDING
by Molly Ording
In late May, several village residents met with Capitola Police Department Chief Terry McManus and Sergeant Andy Dally to strongly encourage them to begin proactive measures to discourage the annual, seasonal scourge of motorcycles racing in and out of the village and creating untenable noise levels as they come and go! After a candid discussion of what has and has not worked in the past, the Capitola PD and the residents agreed upon several actions that will be immediately be put in place: (1) A "ghost car" parked at the bottom of Monterey Avenue near the Capitola Avenue intersection on weekends whenever possible. This will alert motorcyclists to police presence and, hopefully, increase pedestrian safety in those busy cross-walks. (2) The installation of signs on Monterey, Wharf Road and Capitola Road indicating these are residential areas and requesting quiet. (3) The initiation of on-going & consistent outreach efforts by village police officers to connect with motorcyclists and inform them of Capitola's speed limits and noise restrictions. A discussion occurred as to the limitations on the Capitola PD on legal enforcement of state statutes…i.e. noise and speeding, so it was suggested that the best way forward is to urge cooperation and consideration from motorcyclists. (4) Meetings will be held between the Capitola PD and village bar & restaurant managers to inform them of on-going efforts so they can inform their patrons, as well. As of July, Chief McManus reported that the "face-to-face" contacts with riders seemed to be working as well as the "ghost car," in conjunction with traffic stops on Monterey and Park. Both the Chief and Sergeant Dally reiterated that patrol officers are committed to maintain their "high visibility" patrol during the summer months. Questions or comments as to the effectiveness of these efforts as well as suggestions can be forwarded to
tmcmanus@ci.capitola.ca.us
.
---
Jewel Box Traffic Calming
by Nels Westman
Early this year the City Council attempted some traffic calming measures in the Jewel Box in response to concerns of Topaz Street residents about the volume of cut through traffic on their street. The proposed measures were seen by other residents of the Jewel Box as simply shifting the problem from Topaz to adjacent streets or causing unacceptable inconvenience to Jewel Box residents as well as other Capitola residents living in nearby neighborhoods. The public hearings over the proposal became somewhat heated and divisive. As a result the Council suspended the proposed measures and scheduled a neighborhood workshop and an opinion survey in an attempt to find some broad consensus on possible solutions. A workshop was held on June 27th. The tone of the meeting was constructive and civil. An extensive list of suggestions was compiled regarding speed reduction measures and strategies to reduce traffic volume. The traffic consultant, Kimley-Horn, will now study these suggestions. At this time there is no follow-up workshop planned or target deadline for a recommendation.
---
The Capitola Beach Festival
by Nels Westman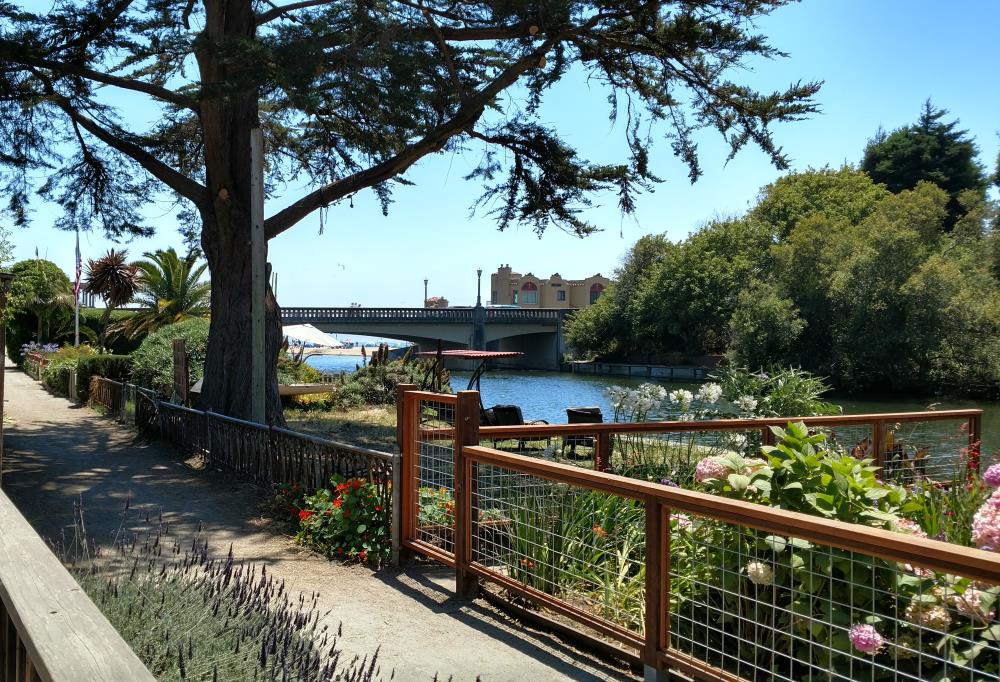 Soquel Creek awaits quietly
Created as a beach focused replacement for the Begonia Festival, the 1st Annual Capitola Beach Festival will take place on Sept. 29th and 30th. A highlight on Saturday will be a brand new foot race created by the Wharf-To-Wharf organization. It is called the Little Wharf 3-Miler and will start at the East Cliff Village Shopping Center and end in Capitola Village. Registration and an entry fee are required. Saturday night the old Begonia Festival barges will be decorated with lights instead of blossoms and paraded down the creek. Throughout the weekend several of the beach events from Begonia Festival days will be brought back by popular demand. These include the Sand Castle Contest, Horseshoe Tournament, Fishing Derby, Rowboat Races and Sea Wall Chalk Art. For information and schedules visit
capitolabeachfestival.com
or
capitolachamber.com
.
---
New Capitola Library News
Constructing the New Capitola Branch Library -- Another Step Forward
by Barbara Gorson
You probably know that the old branch has already been closed to make way for new construction. Recently Capitola City Council paved the way for another big step forward towards construction. On June 6th, the City of Capitola opened three bids that had been received for the construction of the Capitola Branch Library. The lowest bid, from Otto Construction, came in $2.3M over the amount budgeted for the construction. Based on this, City staff and the project manager developed two recommended options for the City Council's consideration. On July 26th City Council voted 4 to 1 to accept the option to award a contract to Otto Construction to build our wonderful new library. As part of this option, staff will negotiate a change order with Otto Construction based on value engineering (cost reductions identified by city staff, the architects, and the project manager). These changes will not affect the size or the library programs and operations that will be delivered from the new branch. The look and feel of our new library remains the same and we will still enjoy natural light, ample space for flexible rooms and reading areas, a community porch, the community meeting room and much more. City staff has also identified potential additional funding ($1.3M - $2.0M) that could come to Capitola because the Measure S special library tax revenues have exceeded estimated amounts. We will find out whether this funding is available and confirm the amount in mid Fall. If the cost reductions and additional funding come through as planned, the option chosen by City Council will build a library as currently designed. This current design has been extremely well received by the public and is based on numerous community inputs as well as library staff knowledge of current and future needs of a 21st century library. It also drew upon a needs analysis and a Facilities Master Plan conducted by library consultants.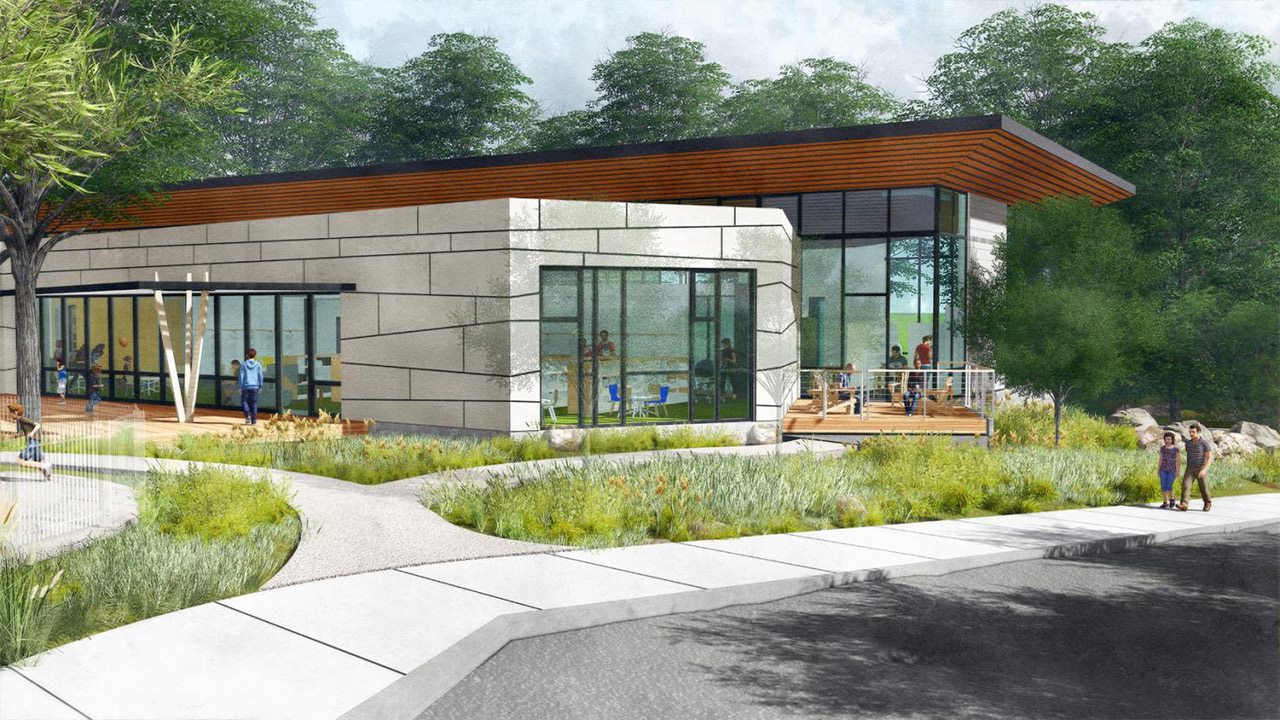 Proposed new Capitola Branch Library
The Capital Campaign Fundraising Committee used this current design to conduct the Quiet Phase of the fundraising campaign – talking with community leaders and library supporters and obtaining lead donors. This has been so successful that the committee has exceeded its total fundraising goal while still in this Quiet Phase. The Fundraising Committee is planning to kick off the Public Phase of the Capital Campaign at groundbreaking. So watch for announcements in the next few months about the groundbreaking event and several ways you, too, can participate in donating to and supporting our new library! The Fundraising Committee is excited to take one more step closer to building our new library branch. We know that libraries today create enjoyment and enrichment. They bring people together and nurture engagement. They provide a sense of place – of belonging. And that's not all. Libraries strengthen our community and add value to it! For more details and to review the Staff Report presented to City Council on July 26th, go to the City of Capitola website list of meetings http://www.cityofcapitola.org/meetings and click on the agenda packet for the 7/26 meeting. To stay updated on construction progress, go to www.capitolalibraryfriends.org
---
About this Newsletter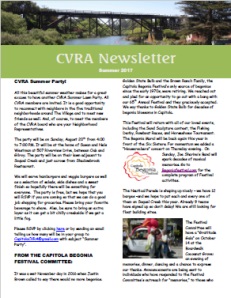 The Old Format
This newsletter took quite a while to produce because we made the now somewhat regretted decision to try to bring the newsletter into the modern world. For the past 10 years, we've been pretending that people were reading the newsletters as if they were printed on paper and the two column style suggested an old-school "newspapery" look. The reality has been that people are reading the newsletter on tablets, computers, and phones, and probably either ignoring half the contents or wearing their fingers out zooming and panning, trying to follow from the botton of one column up to the top of the next to continue the story. We would really appreciate getting feedback from you about the new format. Is it easier to read? What device are you reading it on? How could we make it better? Please
click here to send an email to us
with your thoughts.
---
CVRA Summer Membership Drive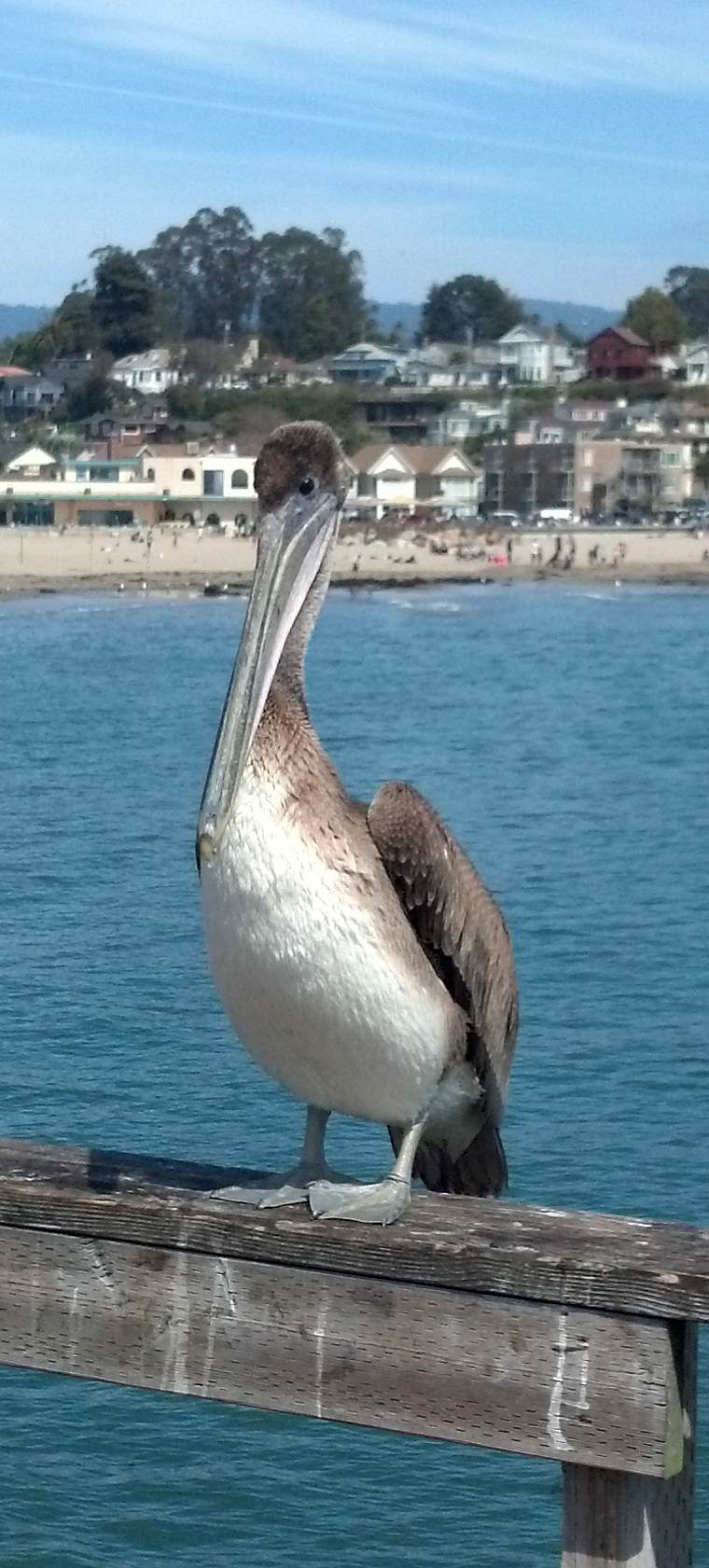 Since we had our last CVRA membership drive, some of your friends and neighbors may have moved away and new friends and neighbors have taken their place. So this is a great opportunity for you to introduce them to the CVRA in the hope they might like to join us. Our mission is to serve as a communication conduit between residents and City Hall. Our goal is to keep you well informed about issues that effect residents, particularly in neighborhoods close to the Central Village. Membership is free. While our focus is the five traditional neighborhoods surrounding the Central Village, we are happy to include on our list residents from any part of Capitola. Property owners and residents are welcome. We do not have general membership meetings. Instead we do all our communicating via email and we treat all email addresses as confidential. Please pass the word about CVRA and ask Capitolans to
sign up by clicking here
(or send an email to CapitolaCVRA@gmail.com with "Join" in the subject line). Each of the five neighborhoods has two or more Neighborhood Representatives. Representatives are de facto board members. At this time we need a representative for both the Jewel Box and the Upper Village. If you are now a CVRA member and are interested in becoming a Neighborhood Rep and Board Member, please contact Nels Westman, Board President at
nels@bestwestman.com